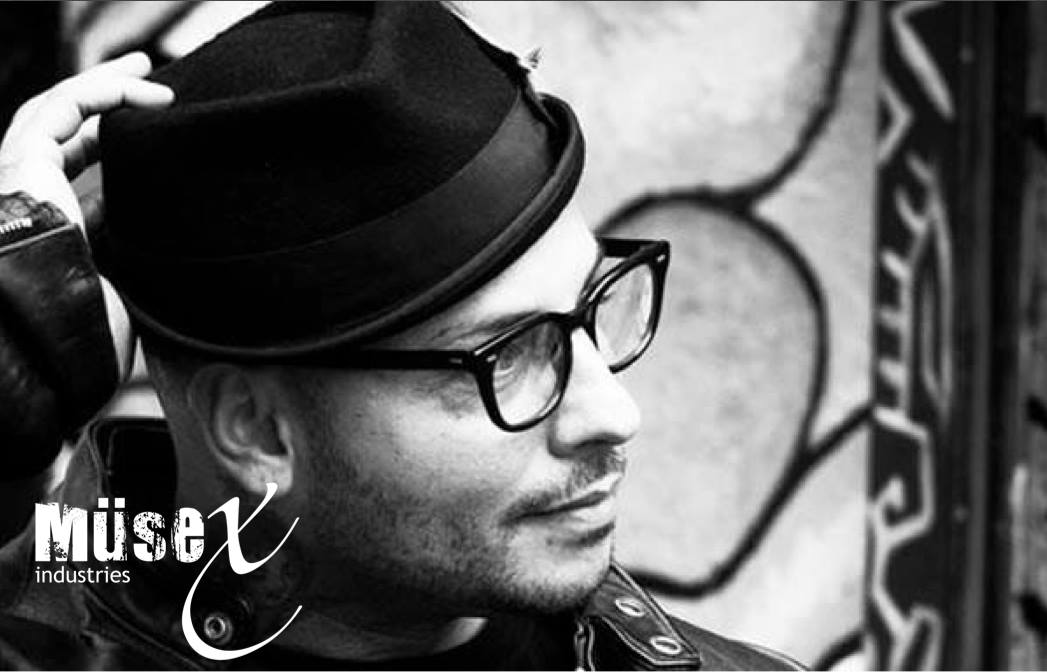 Biography
---
Change is inevitable, and nowhere is this more prevalent than in the world of dance music. Analog gives way to digital, trends come and go, yet NYC's DJ Joeski remains at the top of his game, and now, in the midst of his third decade as one of house music's most sought-after stars, his momentum shows no signs of slowing.

Joeski's trajectory can be traced back to 1991, when he burst onto the NYC house music scene as a founding member of The Chocolate Factory DJ collective. He delighted crowds at Limelight, Tunnel, Palladium and NASA, helped turn "Save The Robots" into a NYC afterhours institution and earned his first residency at "Together" parties at the legendary Roxy, playing alongside the likes of Danny Tenaglia, Louie Vega and Roger Sanchez.

Already a fixture on the U.S. and Canadian club circuit,in the late 90's Joeski added production to his repetoire, building his own recording studio and spending the next few years mastering his craft. In 2000 he burst into the clubs and onto the charts with hit after hit on Electrik Soul, Siesta, Chez and Camouflage, emerging as one of the most sought-after DJs, remixers and producers in the scene.


In 2001 Joeski launched Maya Records, with releases like "Hustler's Revenge" and his collaboration with DJ Chus on "El Amor" propelling the label onto the forefront of the U.S. house music sound that would become a global phenomenon and win him worldwide acclaim from clubbers and fellow DJs alike.

Demand for his studio skills grew exponentially over the next decade, with Joeski producing and remixing for the likes of NRK, Ministry of Sound, Defected, Bedrock, Nervous, Cajual and KMS ,helping catapult him further into the ranks of the house music elite.

Entering its 16th year, his Maya label continues a steady output of quality material that remain fixtures on the Beatport and Traxsource tech and deep house charts, with a robust release schedule that shows no signs of slowing any time soon.

January 2017 began with Joeski once again hard at work in the studio, teaming up with Harry Romero (as HR+Ski) on "Dem Tings" for Maya, working solo on "Lessons in Dub" for Poker Flat and also releasing the 14th installment in his "Maya Sessions" podcast on Pioneer DJ Radio.

The new music and remixes continued with the release of "Mind Function" on Maya and "Tribute to Obatala" on Crosstown Rebels, dropped by Pete Tong on his BBC Radio 1 show in February.

Joeski's touring schedule continues to be as prolific as his studio output, headlining clubs from Acapulco to Helsinki plus a booked-out week spent at Miami Music Week 2017. In March all three tracks from "Tribute to Obatala" simultaneously climbed onto Beatport's Tech House Top 100, with Joeski ending the month as featured artist on John Digweed's "Transitions" podcast.

New music continued to flow in April including the release of Dancing in Space" on Kinetika and "Deep Elements EP" on Kitball, while "Mind Function" on Maya climbed into the Traxsource Tech House Top-10. Returning home from a tour of Mexico Joeski hit the studio once again, jamming with SF's legendary Doc Martin on an upcoming collaboration and putting the finishing touches on his next solo Maya release.

This summer Joeski will once again be a fixture on the global tour circuit with performances at both Do Not Sleep and Dennis Ferrer's Misfits Party in Ibiza, extensive tours of Australia, New Zealand, South America and Europe while back stateside he and Harry Romero continue their monthly Yage night at Brooklyn's Output.

Fueled by his genuine love of the music, there's no doubt that Joeski will continue to evolve both behind the decks and in the studio, captivating new generations of club-goers and maintaining his place as one of dance music's most enduring talents.
---