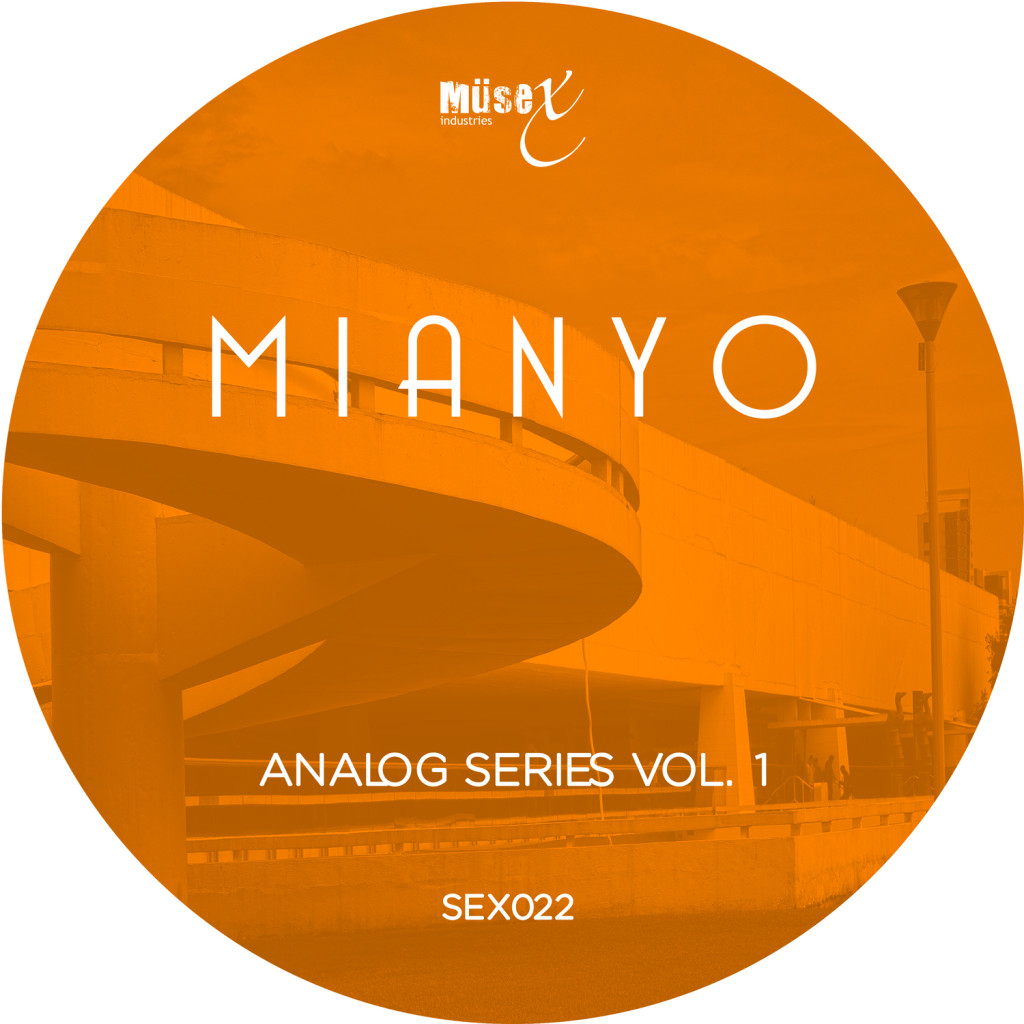 Mianyo – Analog Series Vol. 1 EP
play_circle_filled

01. A.1 Mianyo - Behind The Bass (Original Mix)
Mianyo

add_shopping_cart
play_circle_filled

02. A.2 Mianyo - Behind The Bass (Ekai Acid Oldschool Remix) preview
Mianyo, Ekai,

add_shopping_cart
play_circle_filled

03. Under 100Hz (Original Mix)
Mianyo,

play_circle_filled

04. B.2 Mianyo - Under 100Hz (Fat Cat Remix) preview
Mianyo, Fat Cat,
Mianyo is back ! This time with the first installment of «Analog Series Vol.1»
The spanish artist offers this time, two new original cuts on the one hand we have the A1-side with the so-called «Behind The Bass», a theme Deephouse, simple but effective, sampling, classical percussion, a strong bass line, and attractives ropes to top it. On the other hand and as a B1-side we have «Under 100Hz», in which you experience with a good mix of chords and bass lines that grow, as the issue progresses. Envelope since its inception and more deep and even darker than the first cut, the track drifts through those first chords, to break with a mixture of frequencies, which is most notable in the final outcome in which adds any another tune while a third line under even stronger, hence everything is below these 100Hz. Also the remixes by Ekai, ois one of our favourites House artists. His remix of «Behind The Bass» focusing on the more oldschool sound with acid dyes, and Deep feeling that brings to his remix that freshness and musicality that characterizes him. And the remix from Fat Cat, the label manager on Musex Industries, who is back with his new sound, which takes us on an emotional journey to different states of electronic music, turning his version to the Deeper inside the EP.
More keyboard_arrow_down
Less keyboard_arrow_up
---
Purchase album keyboard_arrow_down
---