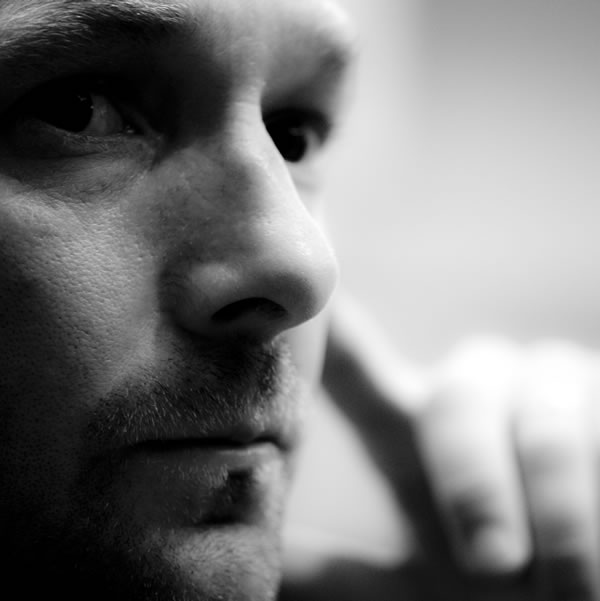 Biography
---
Justin Harris has been active as a DJ since 1987 and has been producing since 1994 in collaboration with Luke Solomon and under the names Robotic Movement, Free soul (with Diesel) and Oliloqui for labels like Classic (Luke Solomon and Derrick Carter),..
Justin Harris' illustrious musical career kicked off way back in 1987 when he was a regular DJ at the first pioneering Acid House events in the UK. He later went on to become one half of the DJ partnership North & South (with Nigel Casey, House of 909), who were infamous on the Warehouse and free party / DiY circuit throughout the UK and Europe in the early 90's… a blur follows of free parties, thrills, pills, and belly laughs..read on..
Upon moving to London in 1993, Justin turned his technical dexterity to the studio and began making some of the most innovative and left-field house music around. Seventeen years ago, he teamed up with Luke Solomon to create the ground breaking Freaks project. Freaks have over 80 productions under their belt, including remixes for artists such as Revlon9, Matthew Herbert, The Good Books, Kassabian, Soft Cell, The Human League, Derrick Carter, Greenskeepers, Tiefschwarz and Damon Albarn to name a few… and have themselves recorded for such esteemed labels as Perlon, Wally's Groove World, Classic, Playhouse, International Deejay Gigolo, Silver Network, Rebirth Records, Hot Creations, Crosstown Rebels and of course the legendary Music For Freaks (MFF) and Classic Recordings.
Over the last 11 years, Freaks have continued to concentrate their musical output on their own 'Music For Freaks' imprint and have released around 20 EPs along with Three Albums – 'The Beat Diaries' , 'Meanwhile Back At The Disco' and the most recent 'Man Who Lived Underground'. All three albums were creative landmarks in house and electronic music production, bending people's perceptions of how house music should sound. Probably also worth mentioning is the fact that one of the songs 'Creeps' (originally from their album 'The Man Who Lived Underground') made it to number 9 in the UK pop charts and was a huge dance anthem around the world. No mean feat for a dance track in those days. As well as releasing many EP's including the weird and wonderful 'U Make No Sense' on Crosstown Rebels, Freaks have been writing and recording their next album PSYCH!' for over 8 years now and this project promises to be an oasis in this confused world of electronic music. The album is due for release in January 2014 on Rebirth Records where the boys have also released many EP's including a wonderful collaboration with Robert Owens – 'Right Now' , An EP featuring the vocals of Diz – covering Womack and Womack's 'Conscious of My Conscience' (which made number 7 in the DMC Buzz charts), the excellent 'We Move' featuring Freaks very own Stella Attar and the massively successful Black Shoes White Socks on HOT CREATIONS once again featuring the vocals of Diz who will also be featuring heavily on the new album. Over the years Justin and Luke have also recorded under the pseudonyms Robotic Movement, Oliloqui, The Electric Imbalance Allstars and Freesoul (also featuring Diesel) to name a few. The audio fruits of these partnerships found homes on seminal house labels such as Classic, Phono, 20/20 Vision, Large, Seasons and SSR and of course their own Wash House imprint.
Justin has also recorded his own solo projects for Classic (As himself – 'Words and Lies' and 'I'm Not In Love'); Paper Records ( 1,2,3 Breathe feat. Stella Attar); Mo Records ( The History EP); Pack Up And Dance Records ('This Place Is' EP); Eclectic Avenue Records (including the wonderful 'Shadows' EP with Stella Attar); Pin UP Recordings (An EP with DJ Redeye called 'Get Kicked Out' ); Odori ('Why Don't You Move Closer' also feat Stella), three EP's on his own Paranoid Recordings (The Label he runs with Lil Mark) and many more…
Current solo remixes include work on labels such as Bulletdodge Records (Takeshi's House by Mash); Myna Music (Been Here From The Start – Da Sunlounge); Something Different Records (Evan Iff – 'Minor Luck'); Homecoming Music (Lil Mark's Dirty Hot EP ); Sculpture Recordings (No man's Land by Matt Heize); Tallhouse Records (Carolyn Harding – Movin On); DJ History Trax (A Re-edit of Ralphi Rosario's You Used To Hold Me'); Don't Be Afraid Records (Semtek's – Lotos Eaters – which achieved 5 dancing men from Chris Need's for DMC magazine) and DotBleep.
Justin is also currently writing and producing with Hanfry Martinez (Hot Creations) on a couple of projects, one of which has just been signed to Tsuba Records; Lil Mark ( most recently an Ep on Vizual Recordings ( Joshua Iz' Label) and Piers Kierwan recording as Skyrats. There is also a DJ's North and South EP planned with Nigel Casey early next year.
As well as production work, Justin's 25 year DJ'ing career has seen him play at hundreds of venues around the world (170 cities in 33 countries and counting) including such respected venues as Fabric (UK), The End (London), Planet K (Manchester), Fuse (Brussels), Rex (Paris), Batofar (Paris), Skanssen (Oslo), Lolita (Barcelona), Robert Johnson (Frankfurt), WMF (Berlin), Panorama Bar (Berlin), Back To Basics (Leeds,UK), Sankeys (Manchester-UK) As well some HUGE DJ sets at the following festivals : Masked Ball, Boardmasters, Homelands, Love Box, The Glade, Rip Curl Festival ……Well the list just goes on……
Justin is planning a solo DJ tour in 2014 as well as some Freaks DJ dates with Luke Solomon and later in the year a DJ's North and South DJ tour with Nigel Casey.
---