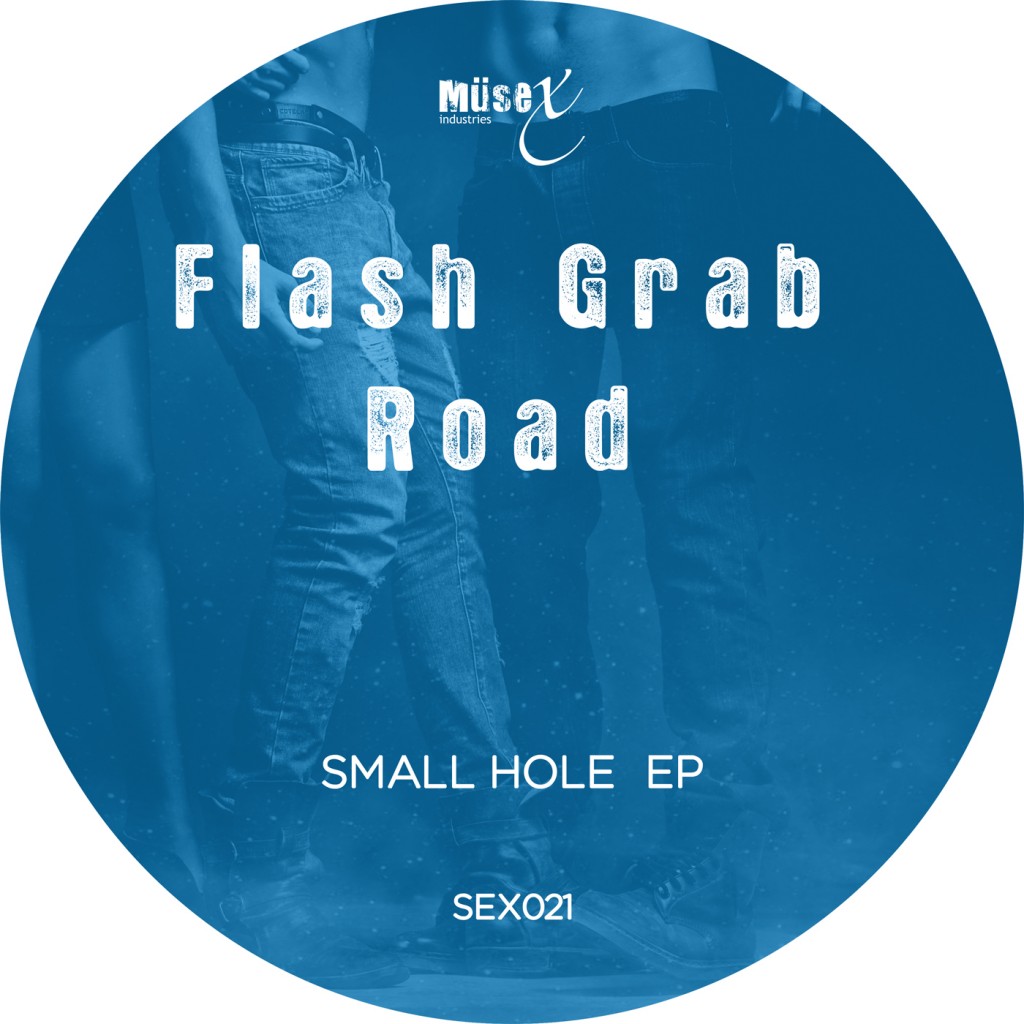 Flash Grab Road – Small Hole EP
play_circle_filled

01. Small Hole (Original Mix)
Flash Grab Road

add_shopping_cart
play_circle_filled

02. Small Hole (D-Click Remix)
Flash Grab Road, D-Click

add_shopping_cart
play_circle_filled

03. Small Hole (Fat Cat Remix)
Flash Grab Road, Fat Cat

add_shopping_cart
In this new EP named «Small Hole» the french artist Flash Grab Road (Sarah Goldfarb) presents a deep, mental and hypnotic original track, from the first sound, complex beats are repeated in its extension, emanating a strong smell of whiskey.
The first remix is provided by the emerging artist and also french D-Click, which carries the mixture to a more hypnotic state, intoxicated of electronic positivism, with melodies reminiscent of the 90's.
This Ep also was also remixed by one of the kingpins of the seal, which unleashes the analog splendor through the more than 7 minutes of his remix.
Soon we were aware of 12 «Joeski, well as Justin Harris, and Jamie Anderson.
Después de un año sin lanzamientos en Musex Industries, debido a que todo el equipo hemos estado volcados en los nuevos sub labels, Sofa Tunes, I-Traxx Recordings, y I-Traxx Red Edition, comienza una nueva era del sello.
Os presentamos «Small Hole EP» que llega para iniciar esta serie, con el productor francés Flash Grab Road, mas conocido como Sarah Goldfarb, afianzado en labels de gran prestigio como Traum, o Treibstoff, inicia la serie que continuará con el neoyorkino Joeski.
En «Small Hole» el artista galo nos presenta un track de profundo, mental, que hipnotiza desde el primer compas, los complejos beats se repiten en su extensión, emanando un fuerte olor a whisky.
El primer remix corre a cargo del artista emergente y también galo D-Click, que lleva la mezcla a un estado aún más hipnótico embriagado de positivismo electrónico, con melodías que nos recuerdan a los 90's.
Este Ep además ha sido remezclado también por uno de los capos del sello, que da rienda suelta al esplendor analógico a través de los mas de 7 minutos que dura su remix.
Próximamente les tendremos al tanto del 12″ de Joeski así como los de Justin Harris, y Jamie Anderson
More keyboard_arrow_down
Less keyboard_arrow_up
---
Purchase album keyboard_arrow_down
---