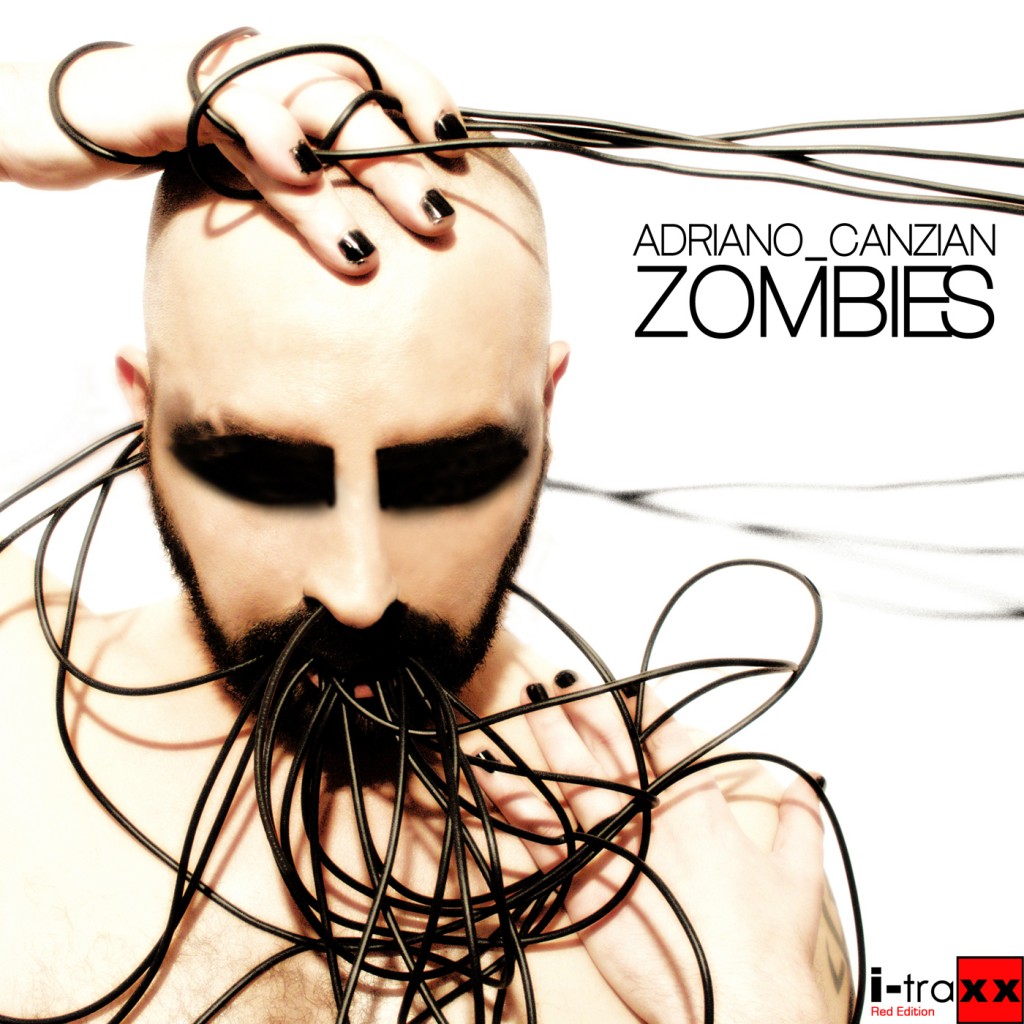 Adriano Canzian – Zombies
play_circle_filled

01. Zombies The Opening
Adriano Canzian, Equitant,
When you're holding the Zombies cd Adriano Canzian just reading the titles of the different tracks you know theTrevigiano artist is going to get the deep down inside and body of the essence of women and men who have stalled between life and death, Hypothalamus, Tangled neurotransmitters, Endrocrine System, Paranoia …..
An album that as usual Adriano is spinning and whose 15 tracks are intertwined to increase phobias and aversions of the listener while this can not stop dancing to end in a paranoid state Zombie.
Adriano Canzian after their first album International Deejay Gigolo of DJ Hell (Pornography, 2005) and his second one in Space Factory of David Carretta (Metamorphosis, 2008), has chosen I-Traxx Red Editions to launch (Zombies, 2015) in CD and digital format, with a 12 » remixes in which tracks from» Zombies «are manipulated by frontline artists .
Cuando tienes en la mano el cd Zombies de Adriano Canzian tan solo leyendo las títulos de los diferentes tracks sabes que el artista de Treviso se va a meter el lo mas hondo y corporal de la esencia de las mujeres y hombres que se han quedado estancados entre la vida y la muerte, Hypothalamus, Tangled neurotransmitters, Endrocrine System, Paranoia…..
Un álbum que como acostumbra Adriano esta hilado y cuyos 15 tracks se encuentran entrelazados para aumentar la fobias y filias del oyente al tiempo que este no puede para de bailar hasta terminar en un estado paranoia Zombie.
A lo largo de su primer año de vida I-Traxx Red Editions a visto desfilar artistas como Ethan Fawkes, Millimetric, The Horrorist, Al Ferox, Radical G, David Tarrida, Lia Organa, 14anger, Clemens Neufeld, Stigmata, Delectro, Stamba, Tony verdi, VV303, Sutter Cane, Noseda, Niereich…y  ahora Adriano Canzian no podemos nombrar a casi el medio centenar de artistas que han desfilado ya desde que debutasemos con el artista novel Connor Noctambuss.
Credits
releases 02 April 2015WRITTEN, RECORDED AND MIXED BY ADRIANO CANZIAN TRACK 00 feat.EQUITANT TRACK 14 feat EQUITANT & ANNA PATRINIMASTERED BY MAURO COPETA AKA DJ WAWASHI AKA HARD TONPICTURES BY ALBERTO GALLITTOARTISTIC CONSULTINGS BY MAURO COPETA & ALBERTO GALLITTO2015 BOLOGNA ITALY EUROPE
Listen some of the 15 tracks and preorder your copy here
More keyboard_arrow_down
Less keyboard_arrow_up
---
Purchase album keyboard_arrow_down
---