III3S I-400 Video exclusive
---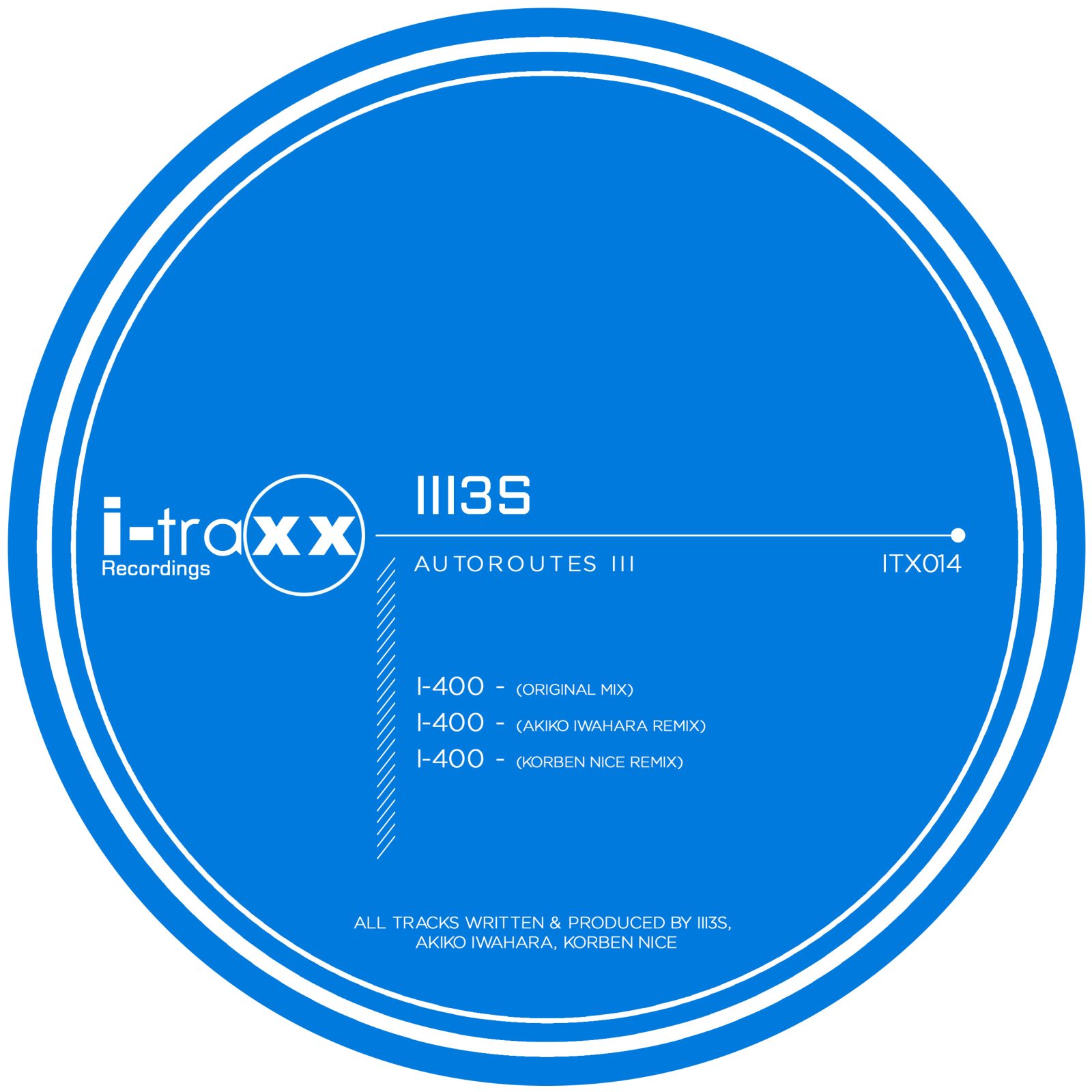 About the reléase:
Después de un tiempo Javier Suescun rescata su lado mas techno de la mano de Autoroutes III, esa concienzuda serie que nos lleva a viajar por diferentes universos del techno.
En este caso I-400 nos lleva a las profundidades del mar, III3S no construye la fotografía sonora del hundimiento del potente submarino del mismo nombre, una amalgama de ruidos de hierros retorciéndose durante el hundimiento, como si de las lagrimas de unos elefantes se tratara.
Esta tercera ruta, nos lleva de las carreteras europeas a las carreteras submarinas japonesas en un diseño sonoro que solo al alcance de unos privilegiados como III3S o cualquiera de sus Aka´s
Dos genios como la japonesa Akiko Iwahara y el ya conocido por vosotros; Korben Nice se suman a hacer su propia lectura sobre esta visión de III3S, engrosando esta lista de artistas de calidad que han pasado por la serie autoroutes.

eng
After a while Javier Suescun rescues his more techno side of the hand of Autoroutes III, that conscientious series that takes us to travel through different universes of techno.
In this case I-400 takes us to the depths of the sea, III3S does not build sound photography of the sinking of the powerful submarine of the same name, an amalgam of iron noises twisting during the sinking, as if the tears of elephants .
This third route takes us from European roads to Japanese underwater roads in a sound design that is only available to privileged people like III3S or any of its Aka's
Two geniuses like the Japanese Akiko Iwahara and the one already known by you; Korben Nice, add their own reading on this vision of III3S, swelling this list of quality artists who have gone through the serie autoroutes.
I-Traxx is in luck with the return of his series Autoroutes, which has brought us remixes of artists like DJ Skull, 14anger, Spanky (Phuture), Tony Verdy, James Hammer, etc … and now Korben Nice and Akiko Iwahara …
About the artist:
Después de un largo estío, Javier Suescun ha estado retomando uno a uno sus diferentes akas, desde una banda sonora que ha recorrido medio mundo, a sus ultimo lanzamiento en 10" Ana 78,  Un homenaje a sus familia que ha tardado apenas unas semanas después de sus salida ocupando incluso la portada de la sección de cultura de algunos medios generalistas.
Pero ahora ya I-Traxx esta de enhorabuena con la vuelta de sus series Autoroutes, que nos ha traído remezclas de artistas como DJ Skull, 14anger, Spanky (Phuture), Tony Verdy, James Hammer, etc… y ahora Korben Nice y Akiko Iwahara…

---