14 enero 2017 aitor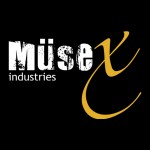 Musex Industries comienza a trabajar en su siguiente lanzamiento en 12″ después de Jamie Anderson, Joeski, Justin Harris o Demarkus Lewis.
El artista protagonista de este lanzamiento que todavía vamos a guardar en secreto, con mas de 200 lanzamientos en el formato de 12″ ha sido reconocido por la revista Furure Music (USA/UK) junto a Frankie Knuckles, Larry Heard, Charles Webster, Atjazz y Tom Middleton como uno de los innovadores más influyentes en la música house. El término "legendario" a menudo se toma a la ligera, en este caso podríamos decir simplemente que su arsenal personal de reediciones y facilidad en la organización de DJ sets ocho horas o más sin duda demuestra un talento que se desvía del estándar.
El sublabel Sofa Tunes ha sido nominado como mejor label español por los Vicious Music Awards sin duda un premio al laboratorio pruebas innovador que representa esta creación y sin duda nos anima a seguir avanzando en territorios musicales todavía no explorados.
I-Traxx Red Editions prevé un 2017 plagado de éxito con los próximos lanzamientos del electro mas puro y undergrond en diferentes formatos, Adriano Canzian, Ethan Fawkes, Delectro, Senseo, Raul Parra, CCSB…. y la legión de artistas que colaboran y remixan en todos estos lanzamientos.
Read more >
27 julio 2015 aitor
Mianyo is back ! This time with the first installment of "Analog Series Vol.1"
The spanish artist offers this time, two new original cuts on the one hand we have the A1-side with the so-called "Behind The Bass", a theme Deephouse, simple but effective, sampling, classical percussion, a strong bass line, and attractives ropes to top it. On the other hand and as a B1-side we have "Under 100Hz", in which you experience with a good mix of chords and bass lines that grow, as the issue progresses. Envelope since its inception and more deep and even darker than the first cut, the track drifts through those first chords, to break with a mixture of frequencies, which is most notable in the final outcome in which adds any another tune while a third line under even stronger, hence everything is below these 100Hz. Also the remixes by Ekai, ois one of our favourites House artists. His remix of "Behind The Bass" focusing on the more oldschool sound with acid dyes, and Deep feeling that brings to his remix that freshness and musicality that characterizes him. And the remix from Fat Cat, the label manager on Musex Industries, who is back with his new sound, which takes us on an emotional journey to different states of electronic music, turning his version to the Deeper inside the EP
You can listen and pre-order here.
Read more >
20 noviembre 2014 aitor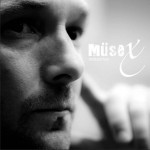 Musex Industries da un salto cualitativo y cuantitativo al llegar a un acuerdo para continuar con el trabajo del Label, EIHI¡ recordings. La fusión de estos dos labels Navarros convertirá la etiqueta Musex en la mas importante del house, deep house y tech-house de la escena nacional, en la que los lanzamientos de primeras figuras del panorama internacional como,  Justin Harris (foto superior), Sarah Goldfarb, Jamie Anderson o el mítico Joeski, en el que no faltaran los artistas del sello como  Fat Cat, Mianyo o ahora Edu Garris que pasa a formar parte del equipo.
Es por tanto una linea que pivota en torno al house Neoyorkino, con los consabidos guiños que un sello europeo hace a los diferentes subgéneros de la matriz de la gran manzana. La nueva etapa de Musex Industries se presenta con tres 12″ para el 2015 que se alternaran con algunos lanzamientos digitales o dos mixed CD
Continua Musex Industries y sus sublabels, Sofa Tunes, I-Traxx Red Editions e I-Traxx Recordings en una escalada musical que ya lleva los diferentes label nigths por capitales como Paris, Lieja, Madrid o Mexico D.F.
Os invitamos a disfrutar de todo esto en nuestro 4º Aniversario el próximo 2 de diciembre con Funk D'Void como invitado en la víspera de día de Navarra en nuestro cuartel general; Pamplona/Iruña. Mas información aquí.
Os dejamos un live que Jamie Anderson nos dejo el pasado mes de agosto y que nos maravilla, . Tener en nuestro label a uno de los artistas miticos de de la escena neoyorkina nos llena de orgullo.
Read more >
1 2 Siguiente »