4 noviembre 2015 admin
A lo largo de estos años han sido muchos los artistas nacionales que han colaborado con Musex Industries, I-Traxx Recordings, Sofa Tunes o I-traxx Red Editions, unas veces con albums otras con Ep´s y otras remixando.
Read more >
8 octubre 2015 admin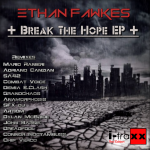 Ethan Fawkes  honors free culture in his new video-clip. He becomes an animated character in the universe of creative commons. A culture, the free culture where the Belgian artist has always been relevant.
We hope you enjoy as we have done.
Artist: Ethan Fawkes
Track: Break The Hope
Label: I-Traxx Red Editions
Ref: ITR011
Buy at I-Tunes, Traxsource, Beatport and specialy HERE
thanks to Creative Commons footage specially to:
mahjqa, mrhayata, Simone Paoli, Walter, Charles MacEachen, Aris Vrakas, Ryo Mukae, Tyler Sparks, Doug Siefken

Read more >
23 septiembre 2015 admin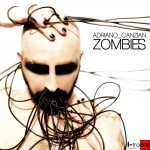 Our sublabel ITraxx Red Editions has announced a remixes vinyl of the latest Adriano Canzian album "Zombies".
This is a secret project of this Sub, since the edition this spring the album "Zombies". There are some details that we can communicate you about this project.
Read more >
« Anterior 1 2 3 4 5 … 13 Siguiente »