3 noviembre 2017 aitor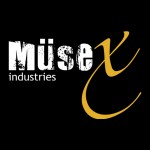 Este fin de semana viene cargado, de bolos de nuestra gente para todos los palos musicales.
Quizá los mas significativos sea el MuseXX Club de Nicolette de la mano de Fatcat (Viernes 3)y el Showcase de Musex Industries en Macarena Club (BCN, sabado 4) con Iñigo Diaz, pero las cavernas de la electronica van a estar bien surtidas con Aitor Burgui en Txuribeltz (Viernes 3) e Iñaki Kreator (viernes 3) en event.
Asi pues nuestros diferentes sellos Musex Industries, Sofa Tunes, I-traxx Recordings e I-traxx Red edition estaran representados esta noche de viernes en nuestro hometwon. Iruña
Viernes 3, Fatcat MuseXX Club (Nicollete Club de Ritmo) All Nigth Long  0:00 a 4:00
Viernes 3, Aitor Burgui (Txuribeltz Club) All Nigth Long  0:00 a 4:00
Viernes 3, Iñaki Kreator (Event Club) with Oskatxo & Nitro  22:00 a 4:00
Sabado 4, Iñigo Diaz (Macarena Club BCN) Musex Showcase with Gabi Sacomani 0:00 a 6:00
Read more >
9 enero 2016 aitor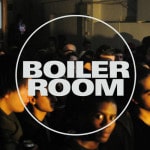 Boiler Room and Musex Industries, si ya utilizamos el  criterio de Dave Clarke y su White noise Radio para establecer una selección de lo que había sonado en nuestros sublabels de techno y electro ahora hemos hecho una selección de sets que artistas que han colaborado remezclando  en nuestros sellos a artistas como Fernando Lagreca, Omega DB, III3S y  han participado en diferentes Boiler Room.
Si recientemente Headbirds ha remixado a Fernando Lagreca para Musex Industries antes lo han hecho DJ Skull y DJ Spank Spank y Lothario Lee con III3S para I-Traxx Recordingds y Skygaze a hecho lo propio con  Omega Db para  Sofa Tunes.
Esperamos que disfrutéis con estas cuatro joyas tanto como lo hemos hecho nosotros.


Read more >
10 diciembre 2015 aitor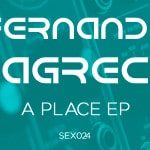 The Uruguayan Fernando Lagreca settled in Barcelona many years ago, becoming one of the essential in the spanish scene, reaches to Musex Industries with an authentic gem, with 4 original tracks, and 3 remixes completing one of the best works published in our label.
It will be released on 20th January for open an exciting 2016 on the basque label.
For the moment, we leave a small advance, titled "Hard To Find".

Read more >
1 2 3 Siguiente »